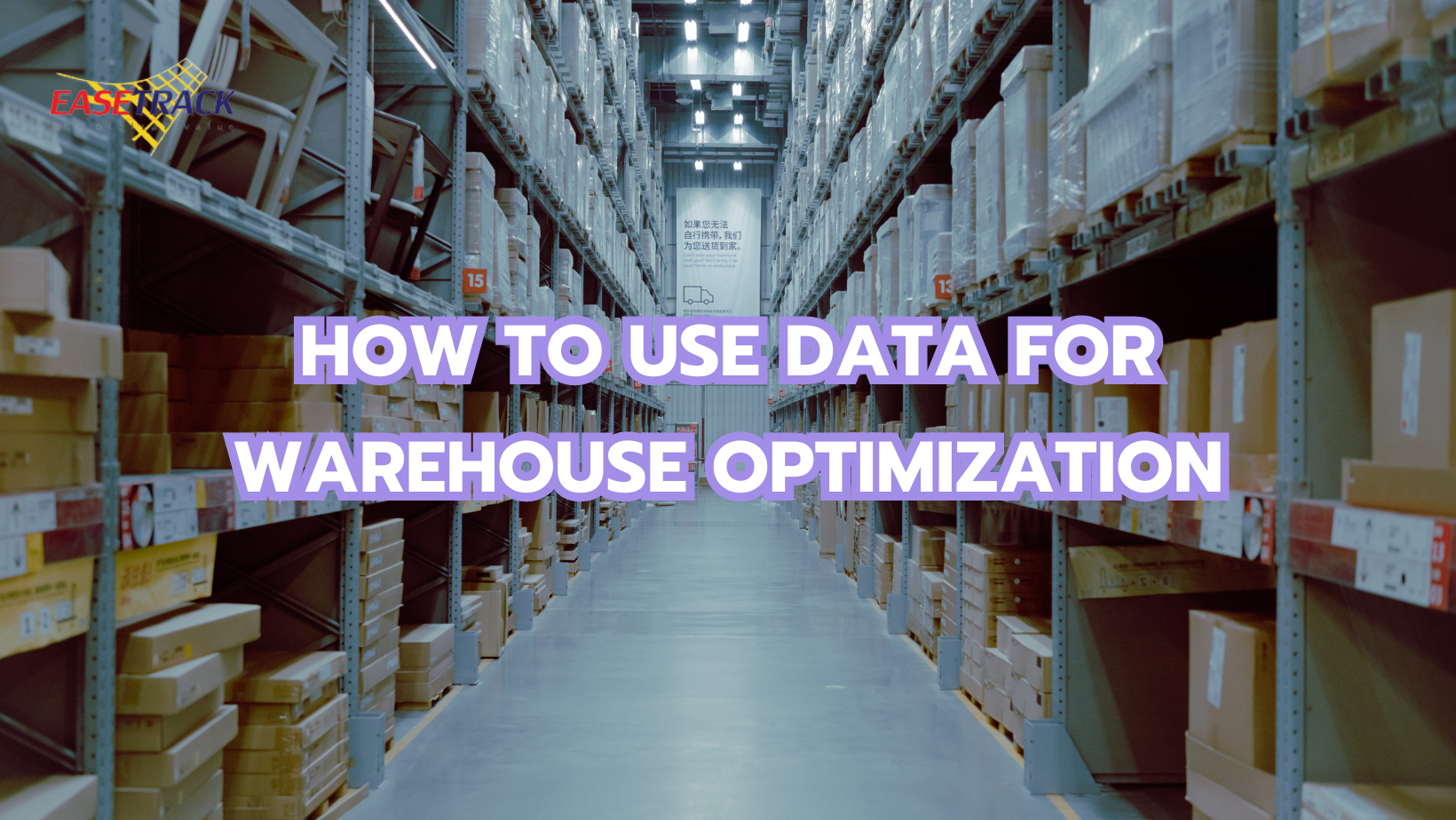 USING DATA IN WAREHOUSE OPTIMIZATION TO SAVE TIME AND MONEY
Warehouses are the hubs of supply chains, and in order for a company to stay competitive and satisfy customer requirements, the warehouse needs to operate like a well-oiled machine. As warehouse managers are looking for more and more ways to optimize their operations, they're turning to new technologies improve processes. Using data for warehouse optimizations enables warehouse managers to monitor device repair, maintenance, and deployment status in real-time.
The most effective and efficient technologies automate warehouse operations and reduce manual tasks. Warehouse Management Systems (WMS) are great for keeping all inventory flow, material handling, and other data in an easily accessible place whether as part of an enterprise resource planning (ERP) system or as a stand-alone tool. When choosing a WMS, look for one that provides strong data collection capabilities and has the ability to display and analyze data instantaneously.
Similarly, partnering with an equipment supplier that offers a platform to track equipment and device maintenance and deployment takes the optimization a step further, enables warehouse managers to see up-to-date information on which devices are in repair, which are due for maintenance, and deployment status, and has a built-in feature to submit a repair request.
Combining the data collected from these programs and knowing how to analyze them can help to optimize warehousing operations including labor, inventory, equipment, and processes and keep the facility running at top performance.
PREDICTIVE ACTION
Data collected from WMS and service portals give full visibility on operations to managers, so that they have the foresight to take action before there's a larger issue.
USE DATA FROM A WMS TO:
See how quickly inventory is moving, when to replenish, or set up auto-replenish
Monitor space availability and prevent overstocking
Prevent clutter and disorganization by planning routes and layout
USE DATA FROM A SERVICE PORTAL TO:
View maintenance history to identify problematic devices that may need to be upgraded or replaced before a major issue occurs
Know the exact status of repairs and deployments to allocate devices appropriately
Have complete visibility into the number of mobile assets to prepare for peak season and the potential need for additional equipment
MONITOR CURRENT OPERATIONS
Real-time information from WMS and maintenance systems helps warehouse managers make smart business decisions and plan ahead for resources. The data collected provides visibility to operations that removes emotional input and blind spots for true data-based decision-making.
USE DATA FROM A WMS TO:
Evaluate how employees are spending their time, and make decisions on how to increase efficiencies through automating various tasks
See the fastest way between given locations in the warehouse and adjust the layout if needed
USE DATA FROM A SERVICE PORTAL TO:
Track how many devices and equipment are being serviced, and if additional replacements are needed
See when the equipment was received, its repair status, and when it will be shipped back
REACTIVE ANALYSIS
Taking a look at data monthly or quarterly can help improve warehouse optimization. Managers can identify trends over a period of time to see what's working, what's not, and how to improve efficiencies.
USE DATA FROM A WMS TO:
Plan inventory stocking
Scale up or down labor and resources
Determine if additional space will be needed
Identify where errors or inefficiencies are regularly occurring
USE DATA FROM A SERVICE PORTAL TO:
Identify devices or equipment that are repaired too often and may need to be replaced
See how many repairs/replacements occur each month at each location and work with consistent offenders to treat equipment in an appropriate manner. Some facilities may be more abusive on equipment than others; data from these platforms can inform action to get the abuse under control
See the types of repairs needed (human error/breakage, malfunction, etc.) and address the source
Evaluate time spent on maintenance calls, downtime from out of commission equipment, and turnaround time for repairs
For more information on how to use data for warehouse optimization, contact EASETRACK. Our experts are on hand to talk through best practices and a solution that fits your needs.
Source: TRG